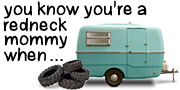 I've been racking my brain trying to come up with an example of my redneckedness that would grant me admission to the
Redneck shower
, seeing as how s'phisticated I am, when I suddenly remembered this pic:
I too have been known to sleep with dog butt in my face! His butt may have been relocated for the purpose of this picture, but rest assured that I am no stranger to being woken up by the oh so pleasant scent of my dog's ass molecules. Sorry, I know that
Tanis
sleeps in the buff, but I'm not as much of a fan of dog hair in my creveses. So there it is. My bond with the real Redneck, whose new son is the latest Redneck-in-training. Congratulations to Tanis and the entire Redneck crew!